BIG ANNOUNCEMENT! LAUNCH OF A NEW BOOK!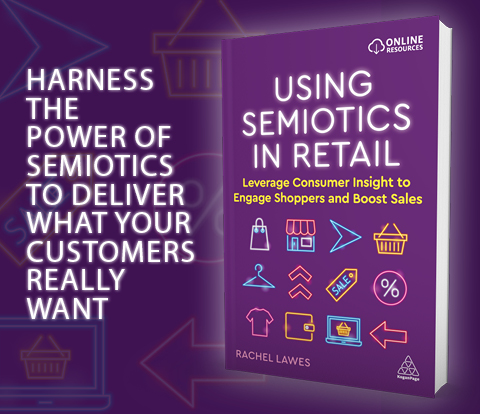 BIG BIG ANNOUNCEMENT!!!
We are thrilled to announce the launch of our NEW BOOK!
SEMIOTICS IN RETAIL
How to win at retail!
BIGGER. BETTER. SEXIER.
Available for pre-order now!
Get a special pre-order discount of 20% off with the code KOGANPAGE20 at koganpage.com/semiotics-in-retail
Publishes 3rd February 2022
#marketresearch #research #leadership #mrx #semiotics #retail 
 RETAIL WORKERS OF THE FUTURE Who will work in the retail stores of the future? What will they do? Will they be highly-paid super-ambassadors for your brand, as many writers on the future of retail suggest? If so, how are you going to persuade them that working with...