Semiotics tip of the day: Omit needless words. Cut out the flowery prose.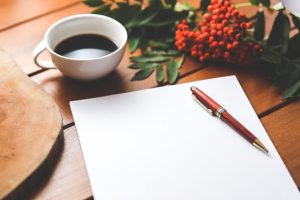 – Use words that your client can understand. – Focus on their business objectives. – Get to the point. Did you write this sentence as you attempted to describe a brand of furniture polish?
"Sensorial machinations pave the way to a tangible method of child-like narration through touch, while more sophisticated leitmotifs are also displayed." Please stop. Your client is tired and bewildered and you leave them feeling that they don't want to pay for semiotics. Less is more.
My new book, 'Using Semiotics in Marketing', uses plain English and has been vigorously edited to make it easy to read. You are welcome. It is out 3 March and is available for pre-order now from Amazon and Kogan Page.
There's still time to sign up for this Masterclass in Advanced Qualitative Methods. Hosted by the Market Research Society, convened by yours truly, with an all-star panel of trainers. https://www.mrs.org.uk/event/training-courses/advanced-thinking-in-qual-jul20  ...