SOLD OUT! MRS Advanced Thinking in Qualitative Research Masterclass 8 July 2021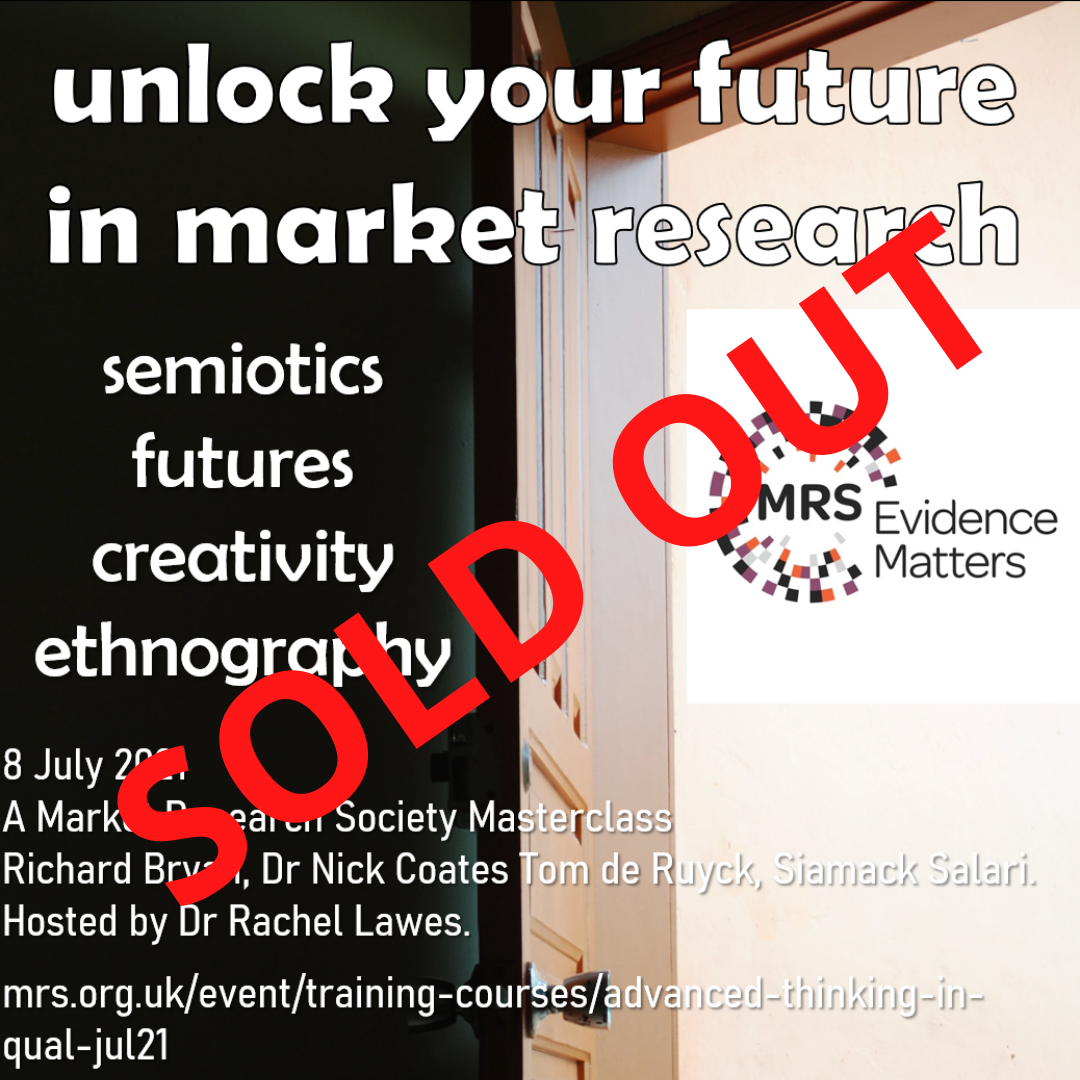 Advanced Thinking in Qualitative Research Masterclass 8 July 2021
We are pleased to say that PLACES FOR THIS COURSE ARE NOW SOLD OUT!
This is a super popular course and our wonderful panel of speakers are very much looking to the course on Thursday.
Don't worry if you missed out this time. We will be hosting another course in November.
https://www.mrs.org.uk/event/training-courses/advanced-thinking-in-qual-jul21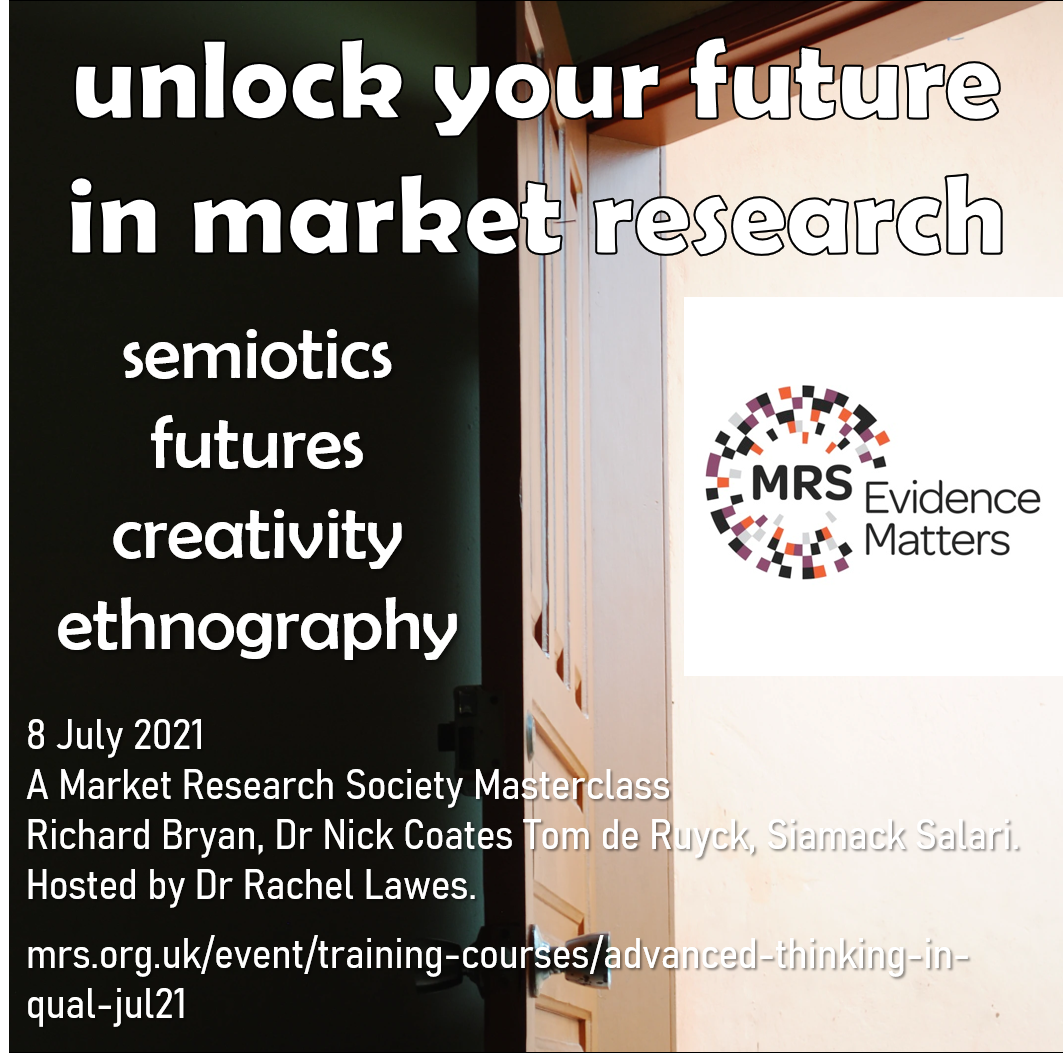 Semiotics Tip – Find & reverse the truisms of your category #Semiotics tip of the day. Here's a fun tool to help you identify and challenge cultural & consumer conventions surrounding your brand, product or category. Truisms are self-evident, obvious truths -...