Lawes hosting MRS Advanced Thinking in Qualitative Research Masterclass 8 July 2021
Advanced Thinking in Qualitative Research Masterclass 8 July 2021
Lawes are hosting an intensive virtual classroom course which is a one-day masterclass is for both agency-side and client-side researchers who have a thorough grounding in qualitative research and want new routes to insight.
It takes participants to the next level of qualitative research with a suite of skills that includes semiotics, ethnography, discourse analysis and creativity work with consumers.
Learning outcomes
• First-hand experience of an array of cutting-edge qualitative techniques – framing questions, analysing data and developing insights
• When to use various advanced qualitative methods and how to incorporate them into commercial projects
• How to synthesise insights and turn them into strategy
It is hosted by Rachel Lawes accompanied by a panel of well-known tutors, who come from an array of market research businesses recognised for their thought leadership.
They will help you build an understanding of the methods available and when to use them. You will also try out some of the disciplines covered in the training and take new ideas back to the workplace.
This course is consistently awarded five stars by delegates for its eye-opening and practical content.
For further information and how to book a place on the course please visit:
https://www.mrs.org.uk/event/training-courses/advanced-thinking-in-qual-jul21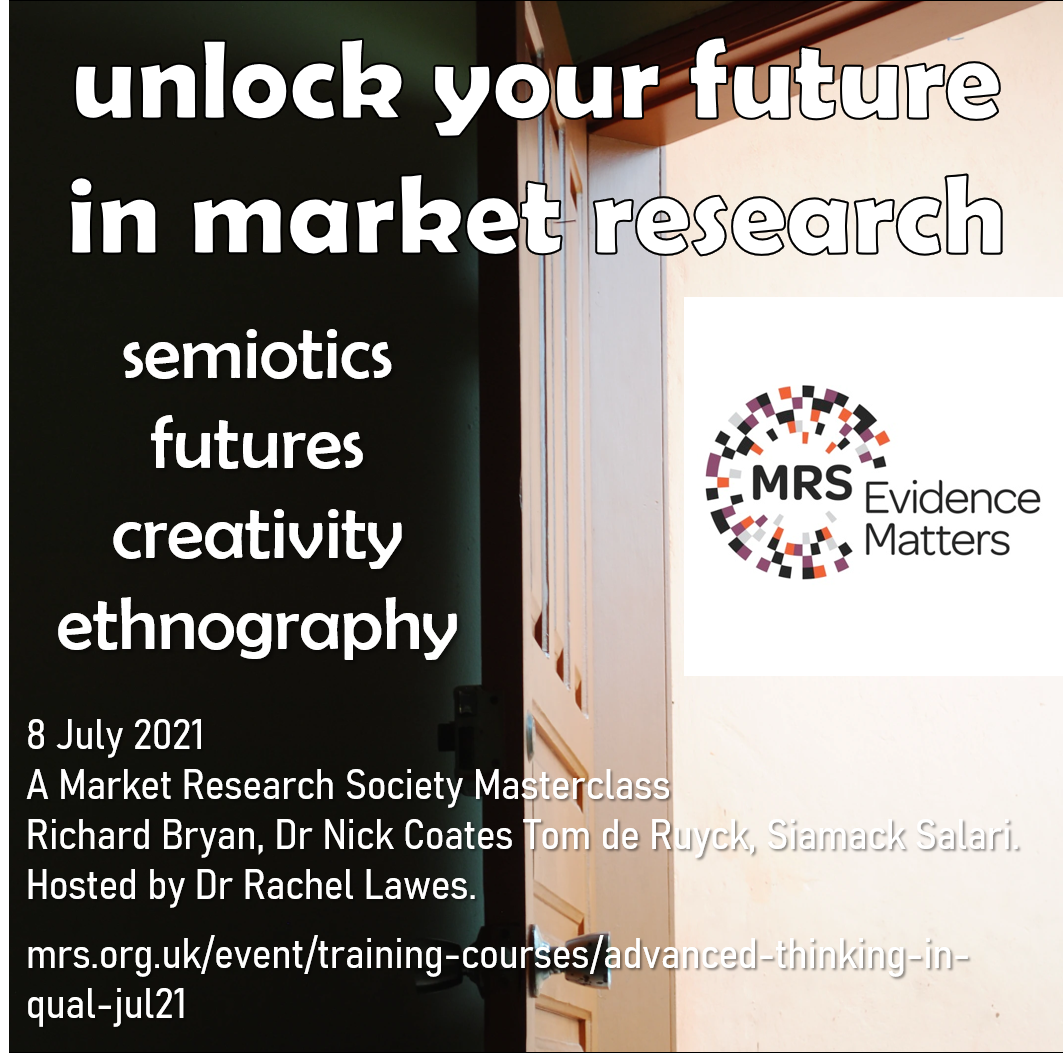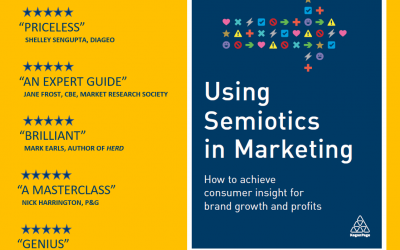 USING SEMIOTICS IN MARKETINGHow to achieve consumer insight for brand growth and profitsOffers a complete handbook and guide to semiotic research written by @drrachellawes WHY you should read this book: it makes brands more profitable, by equipping marketers...