Using Semiotics in Retail: RETAIL WORKERS OF THE FUTURE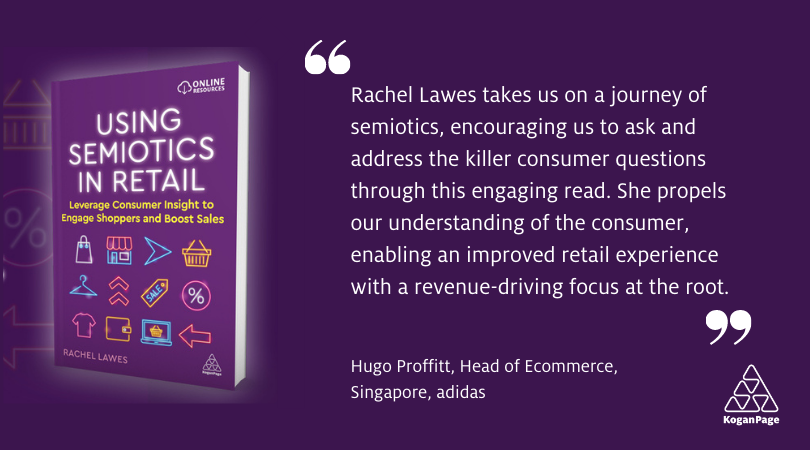 RETAIL WORKERS OF THE FUTURE
Who will work in the retail stores of the future? What will they do? Will they be highly-paid super-ambassadors for your brand, as many writers on the future of retail suggest? If so, how are you going to persuade them that working with and for you justifies the opportunity cost of building their own following and equity on social media?
"Asks the killer questions" says Hugo Proffitt of new book "Using Semiotics in Retail: Leverage consumer insight to engage shoppers and boost sales." These are some of the questions he is talking about. The book shows you how to think like a semiotician, critically examining models of the future and finding robust strategies for your retail business that will carry you through social change to success.
Using Semiotics in Retail: Leverage Consumer Insight to Engage Shoppers and Boost Sales will publish on 3 February,
The book is out on 3 February 2022, available worldwide from Amazon, publishers koganpage dot com, and all good booksellers.
Get your pre-order discount. 20% off when you use the code KOGANPAGE20 at https://lnkd.in/dyzyK5cW
#semiotics #books #marketing #research #retail #shopperinsights #shoppers #happiness #finance #investing #irrational #behaviouraleconomics #behavioralscience #ilikethestock
Dr Rachel Lawes
Kogan Page