THERE'S STILL TIME: MRS IMPACT CONFERENCE 16 MARCH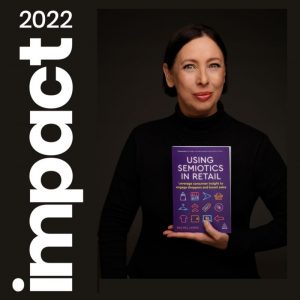 This week! #IMPACT2022, the annual conference of the Market Research Society (MRS). I'll be there THIS WEDNESDAY, 16 MARCH, with a hot and juicy skills-sharing session on the #future. Discover your view of the future, using #semiotics.
There is still just about time to grab a ticket if you hurry! Link in the comments below.
John Bizzell, Marc Brenner Petta Naylor Lawes Consulting Ltd, Joe Lawes, Kogan Page, Kogan Page Marketing & Communications, Natasha Tulett #mrx #research #consumerinsight #qualitative #business #technology #metaverse #smartcities