AVAILABLE TO WATCH NOW! Dr. Rachel Lawes hosts a semiotics masterclass.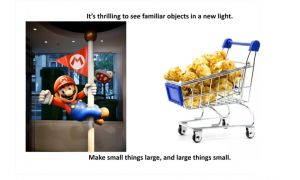 Can signs and symbols impact customer buying behaviours?
"A super easy win that everybody can do in store, is to take small things and make them large and to take large things and make them small."
Check out some original techniques being used such as this one and more. All the secret tips and clues you need to understand the retail environment at a glance.
Learn what semiotics is, why it exists, how it is applied to real-world situations
Click here https://lnkd.in/eCyQmXQY – Watch the YouTube video for free now to find out what the magic of semiotics is all about.
Dr Rachel Lawes gives us a breakdown of the current popular trends in semiotic research, including;
–   An introduction to semiotics
–   Drivers of shopper experience
–   Easy wins for retailers
–   Digital and ecommerce
–   The future
+  Q&A Session at the end
Discover the world of semiotics as Dr. Rachel Lawes takes us on a journey towards the future. It's a great masterclass for anyone at any level of experience using semiotics. Check it out now for free using the link above.
Get 20% off your copy of "Using Semiotics in Retail" (2022) when you use code SEMIOTICS20 at Rachel Lawes (koganpage.com) . "Using Semiotics in Retail" is also available worldwide from Amazon and all good bookstores.
Kogan Page Marketing & Communications Market Research Society (MRS) Lawes Consulting Ltd Joe Lawes Dr Rachel Lawes
#semiotics #retail #usingsemioticsinretail #shoppermarketing #shopperinsights #qualitativeresearch #consumerinsights #research #branding #marketing #merchandising #categorymanagement