Market Research Society Fellowship presentation at Excellence Awards lunch
Market Research Society Fellowship presentation at Excellence Awards lunch
Congratulations to Dr Rachel Lawes who was awarded her certification of Fellowship kindly awarded by the Market Research Society at the Excellence Awards Lunch at The Langham London on 17th September.
The award was given for exceptional and long-term contributions to the industry, which in her case revolves around research methods, especially Semiotics.
"I am very thankful and would like to express my deepest gratitude to the Market Research Society for the recognition.
If you don't know me already, I live and breathe semiotics and I am here for YOU if you work in marketing, advertising, design or consumer research.
The main driver of my career has been sharing skills with others, because the whole industry benefits when we expand each other's skill set."
Dr Rachel Lawes
Author of Using Semiotics in Marketing: How to achieve consumer insight for brand growth and profits.
Available from Koganpage.com and Amazon
https://www.mrs.org.uk/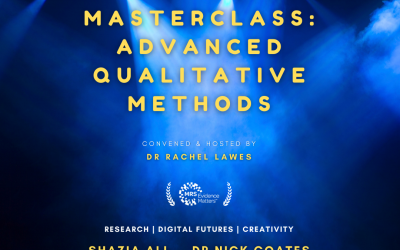 JUST A FEW DAYS AWAY! BOOK YOUR PLACE NOW! Advanced Thinking in Qualitative Research Masterclass 24 November 2021 In collaboration with the Market Research Society (MRS) we are pleased to announce that we will be again hosting an intensive one-day virtual...