MRS Professional Webinars -SEMIOTICS NEEDS YOU!
MRS Professional Webinars -SEMIOTICS NEEDS YOU!
YOUR FUTURE IN SEMIOTICS
Looking to build your career in #semiotics, expand your skills in #marketresearch #mrx or take your #marketing to the next level?
Join Rachel Lawes this Friday, 24 September from 11am.
The field of semiotics is growing. Users and buyers of market research are increasingly taking up semiotics, and when demand increases so too does the opportunity to supply. This needs the help of a generation of market researchers who are excited to take on big challenges in a rapidly changing world.
Places still available
Book now!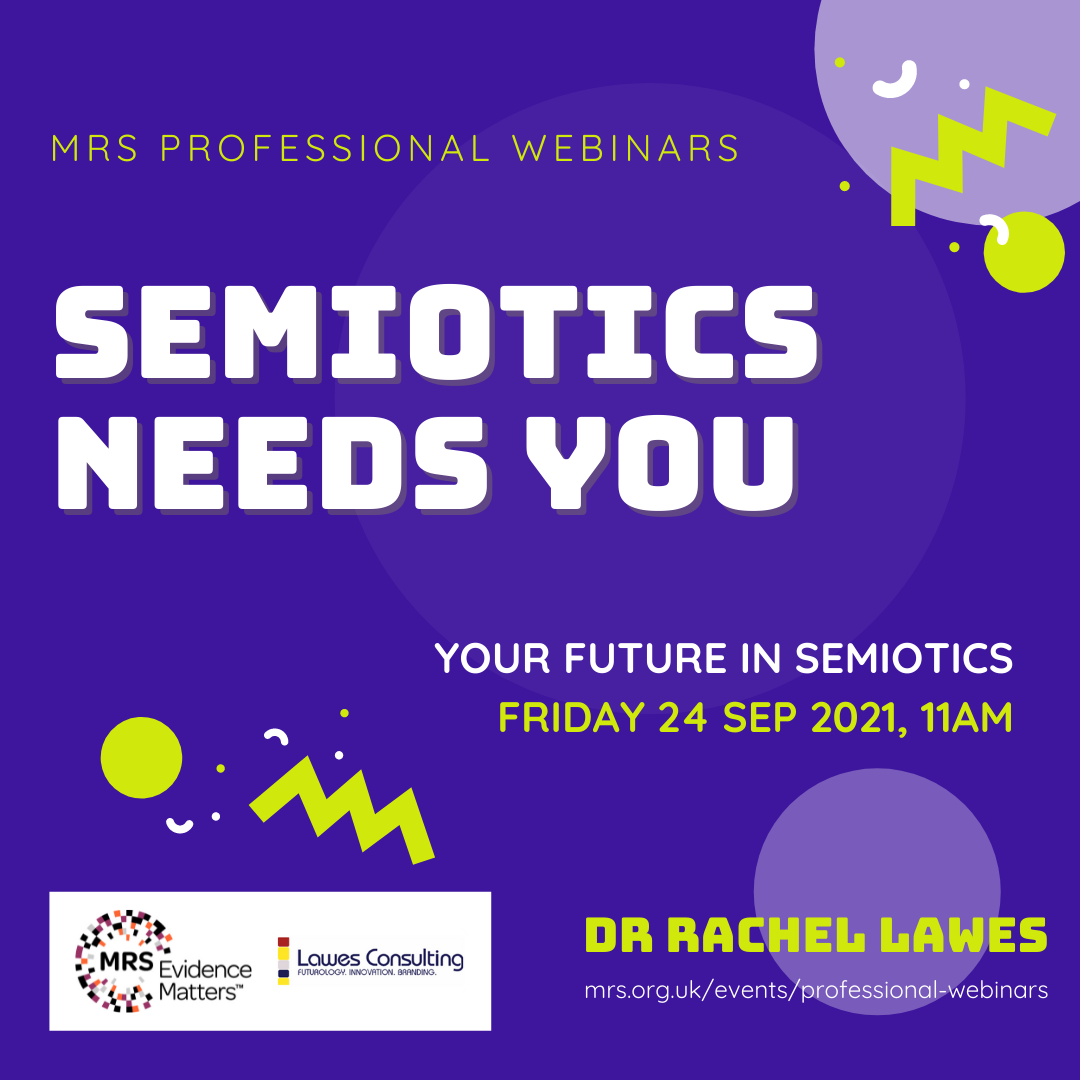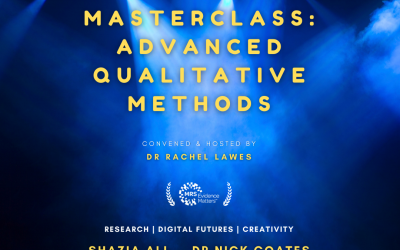 JUST A FEW DAYS AWAY! BOOK YOUR PLACE NOW! Advanced Thinking in Qualitative Research Masterclass 24 November 2021 In collaboration with the Market Research Society (MRS) we are pleased to announce that we will be again hosting an intensive one-day virtual...