Market Research Society Masterclass in Advanced Qualitative Methods.
There's still time to sign up for this Masterclass in Advanced Qualitative Methods. Hosted by the Market Research Society, convened by yours truly, with an all-star panel of trainers.
https://www.mrs.org.uk/event/training-courses/advanced-thinking-in-qual-jul20
  discounts for MRS members
  counts towards a qualification in market research!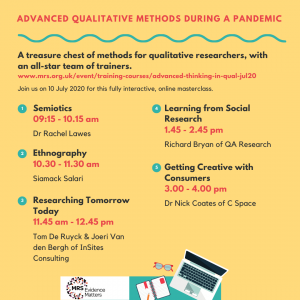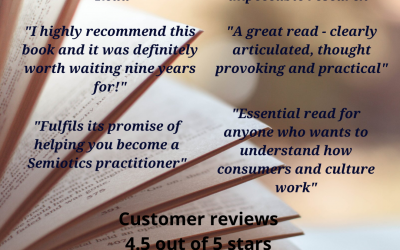 Wonderful reviews from satisfied customers! USING SEMIOTICS IN MARKETINGHow to achieve consumer insight for brand growth and profits Offers a complete handbook and guide to semiotic research written by @drrachellawes WHY you should read this book: it makes brands...