Using Semiotics in Marketing by Rachel Lawes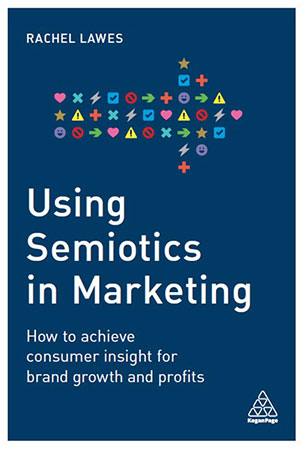 Now available for pre-order, my new book 'Using Semiotics in Marketing'. Will be published 3 March worldwide and 28 March in the United States.
Use code AMKSIM20 for 20% off at Kogan!
It's a comprehensive how-to guide to semiotics for marketing professionals. Not limited to data analysis, this book takes you all the way from 'maybe semiotics would be a good idea' to turning insights into profit-making business strategy. I hope you enjoy it as much as I enjoyed writing it!
Hard copy available for pre order now.
ebook will become available on the date of publication
  Here's a tip to improve your #semiotics. Put yourself in the position of the consumer. Once they have purchased a #brand, whether it's shoes, coffee or a bank account, they are instantly liable to be made accountable for their choice by other #consumers. The...